Construction Type :    
Steel/Wood Hybrid
Services :    
Structural Engineering
Location :    
Atlantic Beach, Montauk
This project in Montauk NY consists of two wings that have slightly staggered elevations between floors. The 7,600 sqft of living space contains cantilevered second floors and a finished lower level/drive in garage. Both the super structure and swimming pool had to be designed on helical piles due to insufficient soil bearing capacity.
This project featured 2 large cantilevered masses on both the East and West side. Advanced 3D structural modeling was used to evaluate the framing for dead, snow, live, and wind loading.
In both cases there are only 2 columns supporting +/- 750sqft of "floating" second floor area.
The use of steel framing and double cantilevered beams allowed for the team at DAE to design "outriggers" which support primary structural beams, which run perpendicular.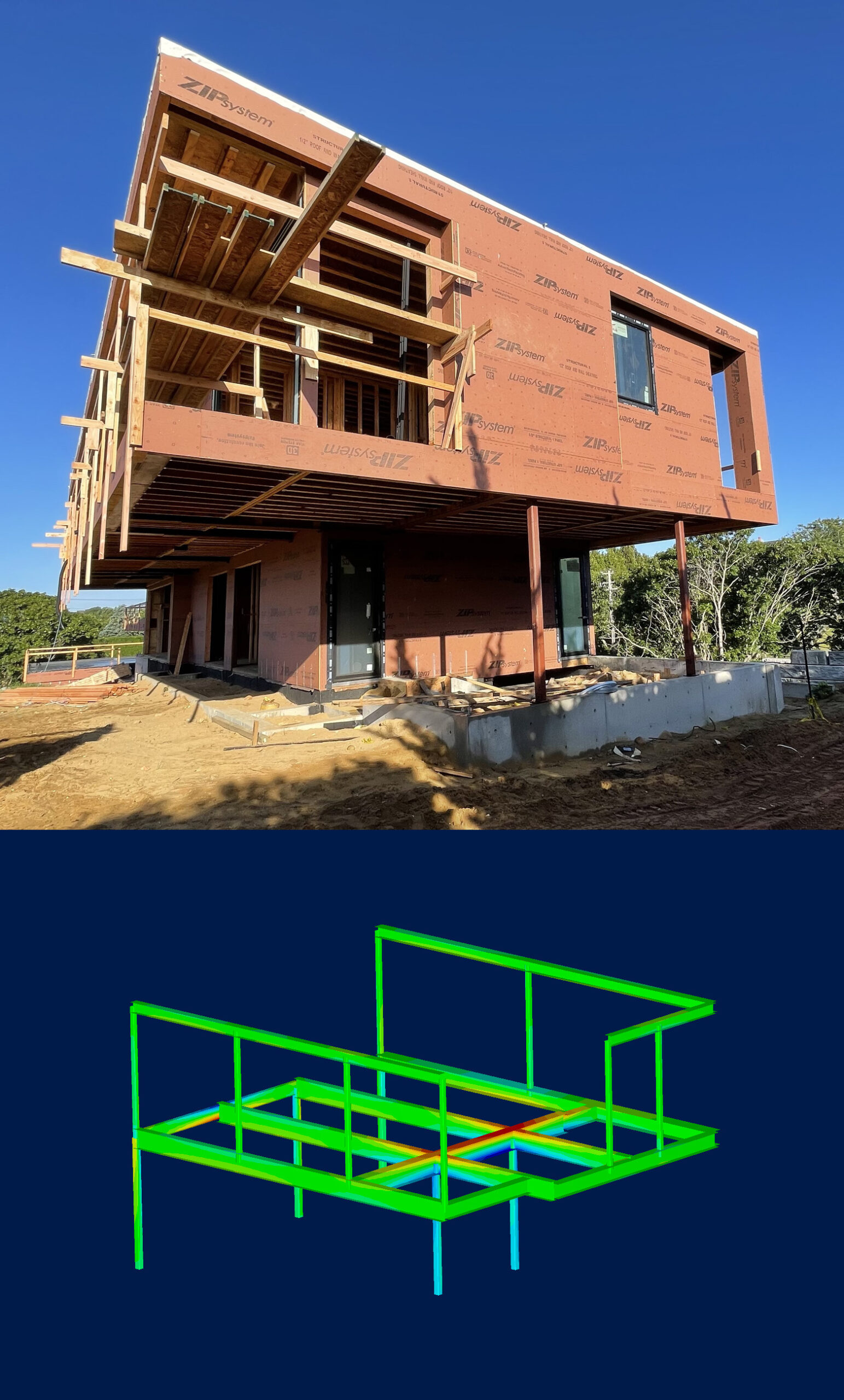 Subterranean Green-Roof Structure
The lower left hand side of this photo (west side) is a low - sub grade structure. The "ground floor" above features a green roof with larger bushes and trees in some areas and smaller grasses in others for a walk through garden.
Helical Pile Supported Swimming Pool
After analyzing the results of the SPT soil boring tests DAE had to design the swimming pool to be free standing, and non reliant on bearing on the soil (like most most pools). A grid of grade beams was laid out with helical piles designed to support the concrete and water weight deeper into the earth on stronger soil.
Large Cantliever